History of The Halifax Thespians
Thespians were born ...
In September 1927, two hundred and ten people, who were interested in the arts, were invited to a meeting in The White Swan.
By October the Constitution was passed and the Halifax Thespians was formed.
... and had various homes ...
The first play 'Dear Brutus' was presented as a matinee at the Theatre Royal the following March 1928.
In 1931 the Halifax Thespians moved to the Alexandra Hall, above the old Halifax Building Society, the Commercial Street branch.
During the Second World War the plays were performed at Heath Grammar School, now the Teacher's Centre.
... finally settling down ...
The Halifax Thespians purchased an old chapel, now known as the Playhouse in 1945.
In 1948 a licence was granted and the first production 'The Merry Wives of Windsor' was performed in September 1949.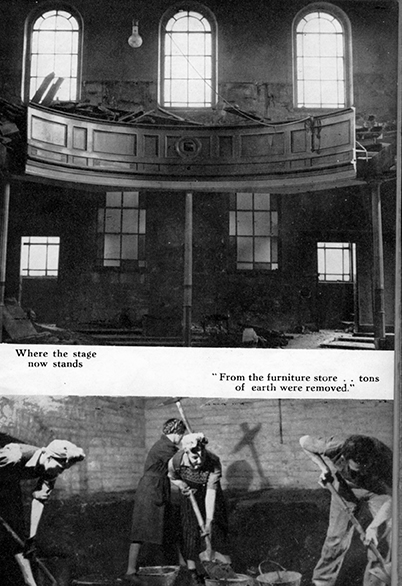 ... through the late 70's and 90's ...
In 1979, after much discussion by the trustees a licensed bar in the basement was opened.
Initially it was just a trestle table serving bottles of beer and spirits, before the ladies dressing room was converted into the current bar in November 1980.
The Auditorium was not forgotten, in 1984 members and friends of the theatre donated a fundraising event 'for thier own seat' to be re-upholstered.
You can see many of the plaques on top of the seats today.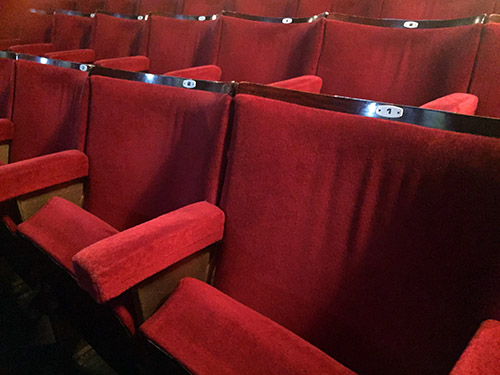 Finally in 1995 the Playhouse was extended with ramp access and a disabled toilet, this also allowed a new coffee lounge, toilets and property room underneath.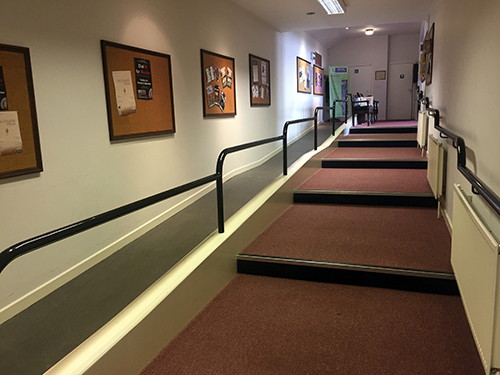 Key points in the Thespians history
1927 - Halifax Thespians Born
1928 - Thespians first play
1930 - The green room formed
1931 - First home, Alexandra Hall
1945 - Hanover Chapel purchased
1949 - Playhouse opened
1964 - Playhouse mortgage paid
1986 - Carlton Rooms purchased
1992 - 500th production
1995 - Access for the disabled
1990 - 50 years at the Playhouse
2017 - Society celebrated 90 years
Thespians Archive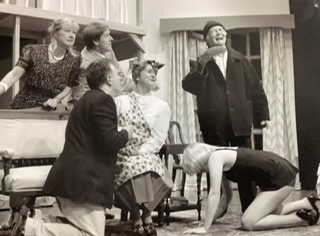 Our archivist Alan Cunnington has been busy digitalising photographs of Halifax Thespians shows.
These are available to view, by clicking on the link below to our dedicated Halifax Thespians Archive Facebook page.
Halifax Thespians Archive on Facebook
If you have any old photographs or documents that you think the Thespians might not have in their archives, please get in touch.
---
Contact Us
---
Blue Plaque